Others about us
Popular project on Planet Minecraft
On 4th Feburary 2015, Palando published the Maximilianeum at Planet Minecraft. The project page was visited often enough to catapult it to the so-called "pop reel" which showcases the most popular projects.
Link to the project: Click me!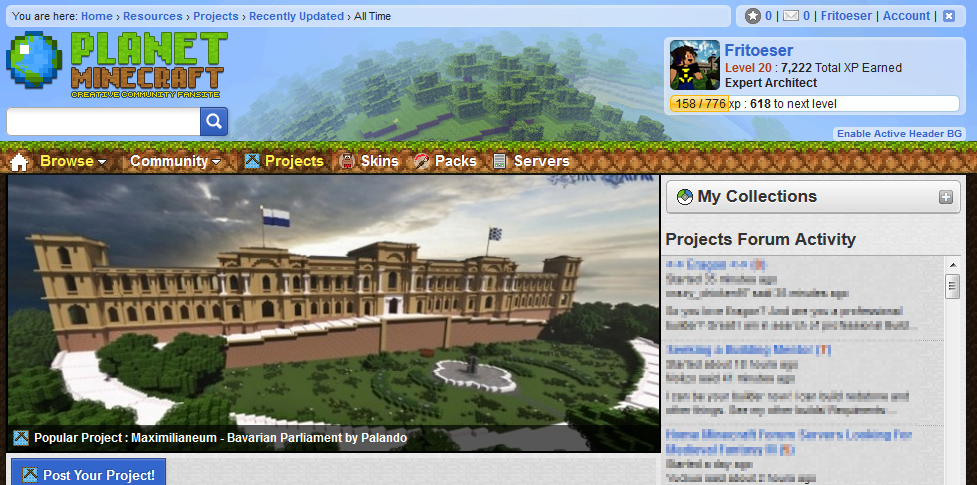 German Minecrafters
On 24th February 2014, the young Facebook page German Minecrafters linked to a rendered picture of Haveno on DeviantArt, together with a short description and a link to our homepage.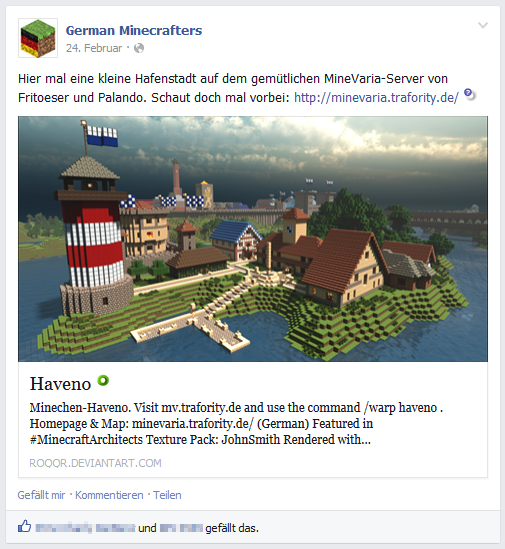 We were mentioned by this page a second time on the 17th September 2014. This time, they drew attention to Neuschwanstein Castle and its project page at Planet Minecraft.